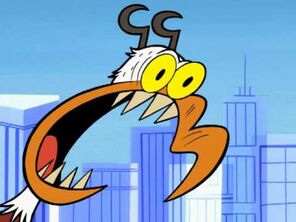 The Chicken Monster only appeared in the beginning in the episode Monstra-City. He said he just got an apartment here in Monster Island to the girls... While trying to explain and hearing him out. Then he told the girls that they might want to talk to the Mayor about that problem about monsters living in The City of Townsville.
Ad blocker interference detected!
Wikia is a free-to-use site that makes money from advertising. We have a modified experience for viewers using ad blockers

Wikia is not accessible if you've made further modifications. Remove the custom ad blocker rule(s) and the page will load as expected.