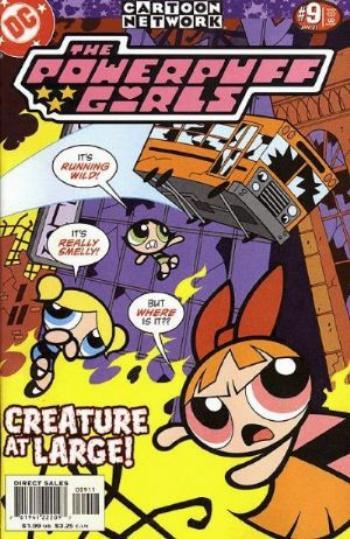 Creature at Large! is issue number 9 of the DC comic series. It was published on January 1, 2000 and is licensed by Cartoon Network.
Plot Summary
What evil lurks in the waters off Townsville-and however will the Girls stop it when it slithers onto dry land? Plus, Bubbles's love for gum gets her in a sticky situation.
Ad blocker interference detected!
Wikia is a free-to-use site that makes money from advertising. We have a modified experience for viewers using ad blockers

Wikia is not accessible if you've made further modifications. Remove the custom ad blocker rule(s) and the page will load as expected.