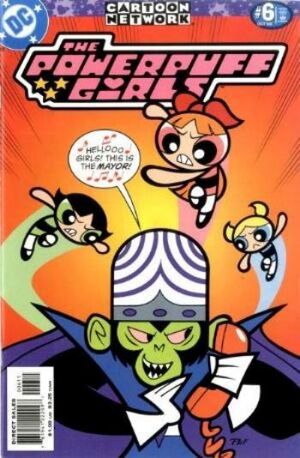 Dial M for Mojo
is issue number 6 in the
Powerpuff Girls
DC comic series. It was published on October 1 2000 and is licensed by
Cartoon Network .
Plot Summary
Mojo Jojo tries to order a pizza and hits the jackpot instead-when he dials the Powerpuff hotline by mistake! Now the Girls are taking marching orders from their worst enemy in "Dial M for Mojo"!
Trivia
Ad blocker interference detected!
Wikia is a free-to-use site that makes money from advertising. We have a modified experience for viewers using ad blockers

Wikia is not accessible if you've made further modifications. Remove the custom ad blocker rule(s) and the page will load as expected.