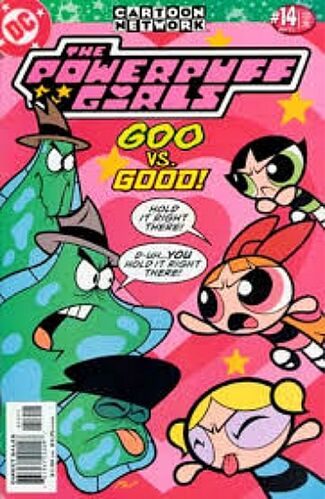 Going Squiggly is issue number 14 in the DC comic series. It was published on June 1 2000 and is licensed by Cartoon Network.
Plot Summary
D-uh, it's the Amoeba Boys' first appearance in THE POWERPUFF GIRLS, boss! When Townsville's lamest villains decide to become Townsville's lousiest superheroes the Girls rush to stop the Boys in their slimy tracks! Yuck!
Ad blocker interference detected!
Wikia is a free-to-use site that makes money from advertising. We have a modified experience for viewers using ad blockers

Wikia is not accessible if you've made further modifications. Remove the custom ad blocker rule(s) and the page will load as expected.