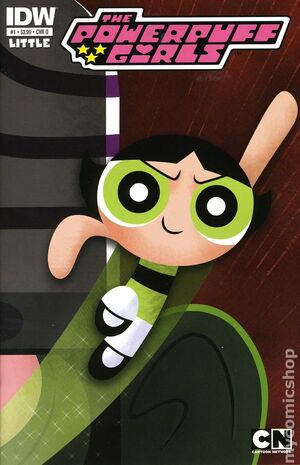 IDW Comic Issue #1D
, is the fourth comic to be produced by IDW Comics for The Powerpuff Girls. All the comics made by IDW are licensed by Cartoon Network. 
Cover by Troy Little.
Synopsis
Citizens of Townsville , fear not! The Powerpuff Girls are back! In this IDW debut issue, Blossom, Bubbles and Buttercup are back to take down the meanest of the mean and ugliest of the ugly! Plus, what fiendish secret is Mojo hiding? The answer is sure to surprise you!
Ad blocker interference detected!
Wikia is a free-to-use site that makes money from advertising. We have a modified experience for viewers using ad blockers

Wikia is not accessible if you've made further modifications. Remove the custom ad blocker rule(s) and the page will load as expected.