Jim Cummings
is the voice-actor of these characters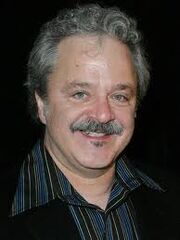 James Jonah "Jim" Cummings (born November 3, 1952) is an American voice actor who has appeared in almost 100 roles. He has appeared in classic animated movies such as Aladdin and The Lion King, as well as taking on roles in more current films, such as Bee Movie, The Princess and the Frog, The Little Mermaid, and Winnie the Pooh. He is currently voicing Lord Boxman on Cartoon Network's original series, OK K.O.! Let's Be Heroes!
Ad blocker interference detected!
Wikia is a free-to-use site that makes money from advertising. We have a modified experience for viewers using ad blockers

Wikia is not accessible if you've made further modifications. Remove the custom ad blocker rule(s) and the page will load as expected.