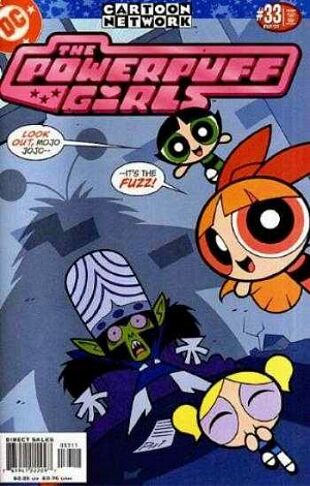 Like It Or Lumpkins; Eenie Meanie Mini Mojo is issue number 33 of the DC comic series. It was published on February 1, 2003 and is licensed by Cartoon Network.
Synopsis
Special Mojo Jojo spotlight issue! Mojo gets stuck between a rock and a fuzzy place in "Like It or Lumpkins." And then the monkey clones his big-brained self in "Eenie Meanie Mini Mojo"!
Ad blocker interference detected!
Wikia is a free-to-use site that makes money from advertising. We have a modified experience for viewers using ad blockers

Wikia is not accessible if you've made further modifications. Remove the custom ad blocker rule(s) and the page will load as expected.