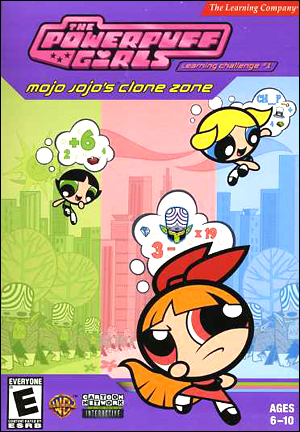 The Powerpuff Girls: Mojo Jojo's Clone Zone
is a PC learning game published by The Learning Company, for ages 6+. The Powerpuff Girls are supposed to defeat a bunch of Mojo Jojo clones and get their motherboards to earn various prizes and more.
Trivia
This is the first Powerpuff Girls PC game developed by The Learning Company, followed by Princess Snorebucks.
Games
Ad blocker interference detected!
Wikia is a free-to-use site that makes money from advertising. We have a modified experience for viewers using ad blockers

Wikia is not accessible if you've made further modifications. Remove the custom ad blocker rule(s) and the page will load as expected.