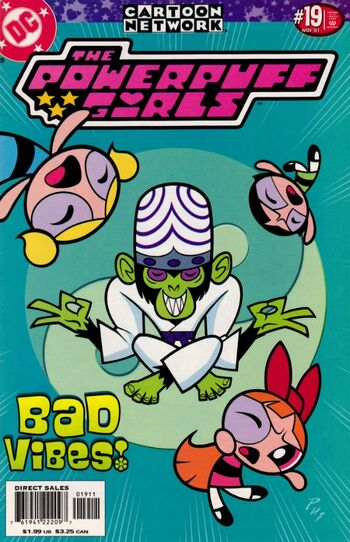 Now and Zen; Mojo Dojo is issue #19 in the Powerpuff Girls DC Comics series. It was published on November 1, 2001 and is licensed by Cartoon Network.
Plot Summary
Sugar, spice...and a little kung fu! That dastardly monkey Mojo Dojo uses some Eastern wisdom to pound the Girls silly; plus, Buttercup learns a bit about Zen in order to...calm down??
Trivia
Buttercup would actually learn inner peace in the episode "Makes Zen to Me".
Ad blocker interference detected!
Wikia is a free-to-use site that makes money from advertising. We have a modified experience for viewers using ad blockers

Wikia is not accessible if you've made further modifications. Remove the custom ad blocker rule(s) and the page will load as expected.