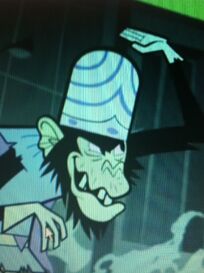 Pappy Wappy is an elder monkey created by Mojo Jojo. He makes a short appearance as a villain in The Powerpuff Girls Movie. His plan for world domination is by slapping people, like Whacko Smacko, but Pappy Wappy slaps with less force. Pappy is voiced by Tom Kenny.
Ad blocker interference detected!
Wikia is a free-to-use site that makes money from advertising. We have a modified experience for viewers using ad blockers

Wikia is not accessible if you've made further modifications. Remove the custom ad blocker rule(s) and the page will load as expected.