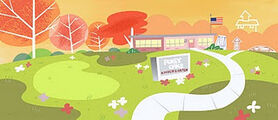 Pokey Oaks Kindergarten
is the sole kindergarten school that the Powerpuff Girls attend in the Pokey Oaks North neighborhood of
Townsville
. The only teacher there is
Ms. Keane
whose teaching ranges from basic Kindergarten skills to laws of advanced Einstein level physics to her students.
The City of Clipsville
hints in one of its flashbacks that when the girls speed up time and become Valley Girl-ish teenagers, the school may have evolved into a high school.
The students at Pokey Oaks have often been seen coloring, playing with toys, or doing simple math problems and/or sums.
Characters
Faculty
Major Students
Recurring Students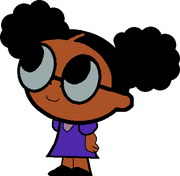 Other Students
One-time Students
Trivia