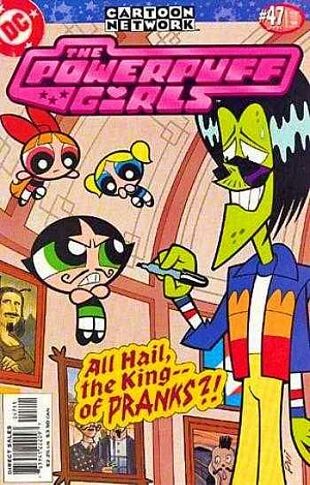 Prank Rankers is issue number 47 of the DC comic series. It was published on April 1, 2004 and is licensed by Cartoon Network.
Synopsis
The Powerpuff Girls face their most unusual challenge yet! The Gangreen Gang and their array of pranks! Can the Powerpuff Girls improve their sence of humor or will they just be another pair of sticks in the mud?
Trivia
The title is a pun on the Comedy Central series Crank Yankers.
Ad blocker interference detected!
Wikia is a free-to-use site that makes money from advertising. We have a modified experience for viewers using ad blockers

Wikia is not accessible if you've made further modifications. Remove the custom ad blocker rule(s) and the page will load as expected.