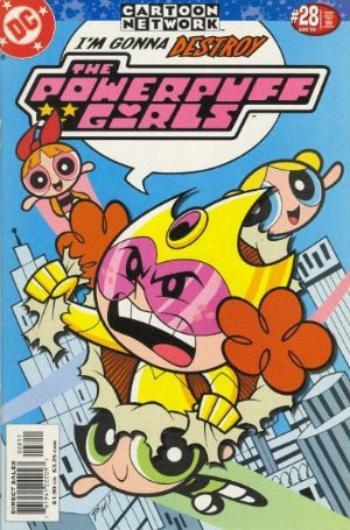 Princess For A Day
is issue number 28 of the DC comic series. It was published on August 1st, 2002 and is licensed by
Cartoon Network
.
Plot Summary
It's a day in the life of the Girls nemesis, Princess, as they repeatedly foil her attempts to be the boss of everything! Plus, a researcher who wants to study the habits of the North American  Super-Hero makes crimefighting impossible for the Girls!
Ad blocker interference detected!
Wikia is a free-to-use site that makes money from advertising. We have a modified experience for viewers using ad blockers

Wikia is not accessible if you've made further modifications. Remove the custom ad blocker rule(s) and the page will load as expected.