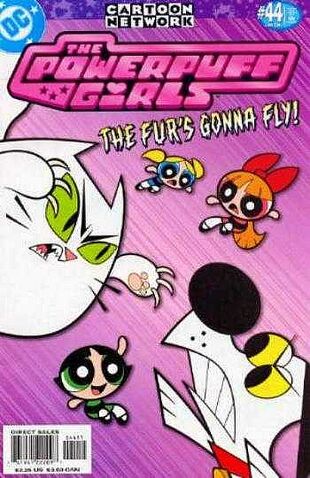 Reigning Cats and Dogs is issue number 44 of the DC comic series. It was published on January 1, 2004 and is licensed by Cartoon Network.
Synopsis
In this issue of The Powerpuff Girls the Talking Dog must face off against The Kitty in a struggle to see who will come out on top as Townsvilles' greatest pet.
Trivia
This is the first time The Kitty and The Talking Dog are seen interacting with one another.
Ad blocker interference detected!
Wikia is a free-to-use site that makes money from advertising. We have a modified experience for viewers using ad blockers

Wikia is not accessible if you've made further modifications. Remove the custom ad blocker rule(s) and the page will load as expected.