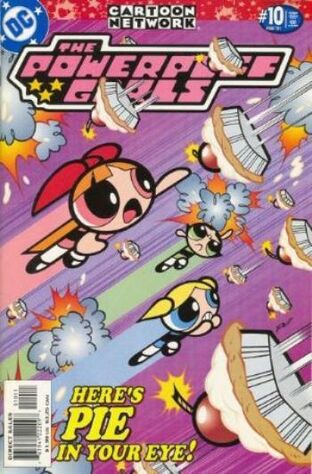 Rogue Clowns is issue number 10 of the DC comic series. It was published on February the 1st 2000 and is licensed by Cartoon Network.
Synopsis
It's a birthday party! Everybody loves birthday parties, and this one has a clown. Everyone loves clowns. Uh oh, this clown is going bonkers! Looks like it's up to the Powerpuff Girls to shut him down before the joke is on Townsville!
Trivia
This comic has a similar plot to Mime for a Change, because the villain in both is an evil clown and they both get thrown in jail.
Ad blocker interference detected!
Wikia is a free-to-use site that makes money from advertising. We have a modified experience for viewers using ad blockers

Wikia is not accessible if you've made further modifications. Remove the custom ad blocker rule(s) and the page will load as expected.