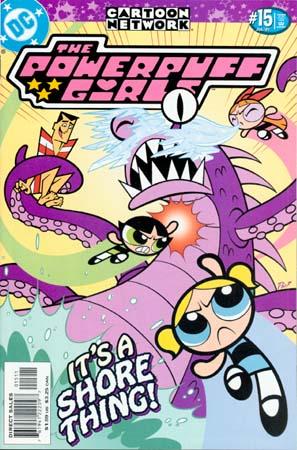 Shore Thing! is issue number 15 of the DC comic series. It was published on July 1, 2001 and is licensed by Cartoon Network.
Plot Summary
Surf's up! The only thing that'll get Buttercup into the water at Townsville Beach is a bunch of increasingly deadly dares by arch-rival Princess! Plus Bubbles becomes a famous artist, but Mojo Jojo's out to color her blue!
Ad blocker interference detected!
Wikia is a free-to-use site that makes money from advertising. We have a modified experience for viewers using ad blockers

Wikia is not accessible if you've made further modifications. Remove the custom ad blocker rule(s) and the page will load as expected.