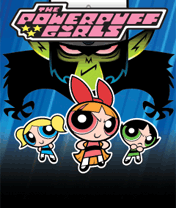 The Powerpuff Girls: Mojo Madness is a game based on The Powerpuff Girls and developed by GlobalFun games.
Story
TBA
Gameplay
TBA
Icons
Blossom's Icon

Bubbles' Icon
Buttercup's Icon
Mojo Jojo's Icon
Professor Utonium's Icon
Gallery
Backgrounds
Models
External Links
Ad blocker interference detected!
Wikia is a free-to-use site that makes money from advertising. We have a modified experience for viewers using ad blockers

Wikia is not accessible if you've made further modifications. Remove the custom ad blocker rule(s) and the page will load as expected.